You can be a mermaid!
Did you ever wanted to be a Mermaid?
We can make that dream come true!
Whether you are looking to have fun learning to swim safely in a mermaid tail, book in a 'Real Life' mermaid for a party or organize a photo shoot with one of our professional photographers, Curaçao Mermaids can help in all of your Mermaid and Merman needs.
Mermaid Swim class
Interested in learning how to swim like a Mermaid?
Maybe you would like your kids to take their tail beyond play & learn safety techniques and proper form?
Or maybe you just want to learn monofinning techniques, without a tail.
We have a variety of options for you! For both children and adults!
Tails and Monofins provided for all classes.
Option to purchase tail and/or monofin at any time
Students must be proficient without a tail and pass a simple swim test before trying a tail and/or monofin.
If you are interested in a series of swim lessons to become Mermaid Tail Ready, please contact us and we will connect you with one of our qualified swim instructors.
Group Lessons
3 to 6 people
2 hour long
Series option: Begin basics, move to advanced techniques. End of series certification available.
Includes underwater photos.
Private Lessons
1 Person
1 hour long
Series option: Begin basics, move to advanced techniques. End of series certification available.
Includes underwater photos on final swim test day.
Our mermaid swim experience is ideal for those over the age of 6 who already know how to swim. For those not mermaid tail swim ready but still want to be mermaids we highly recommend our mermaid photoshoot experience.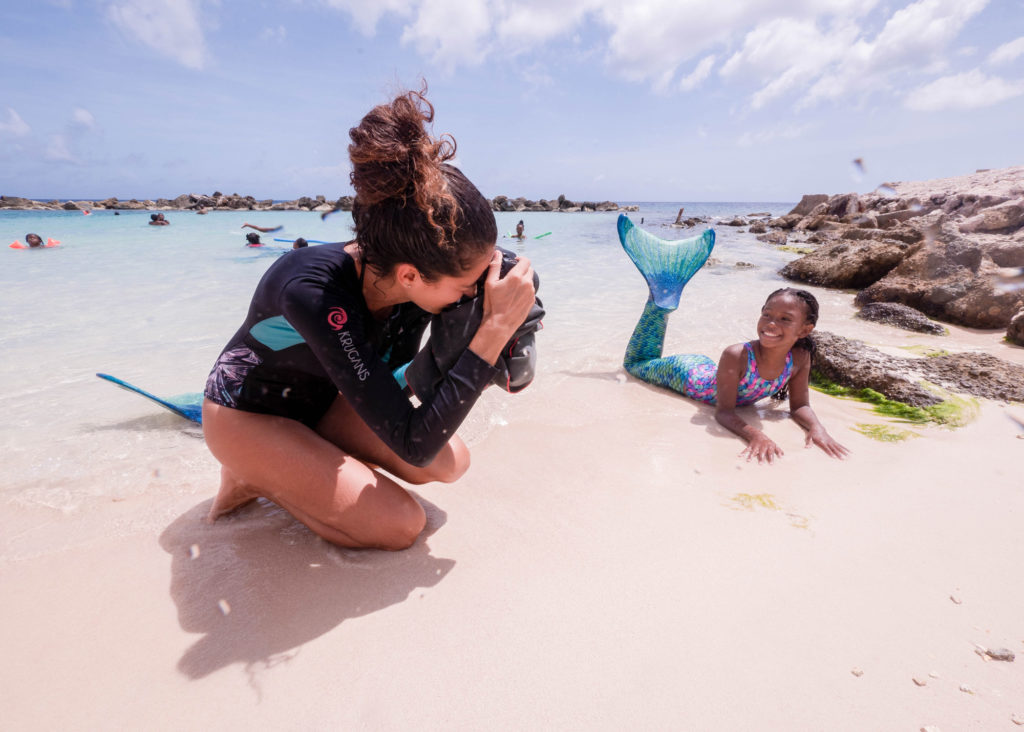 Photoshoot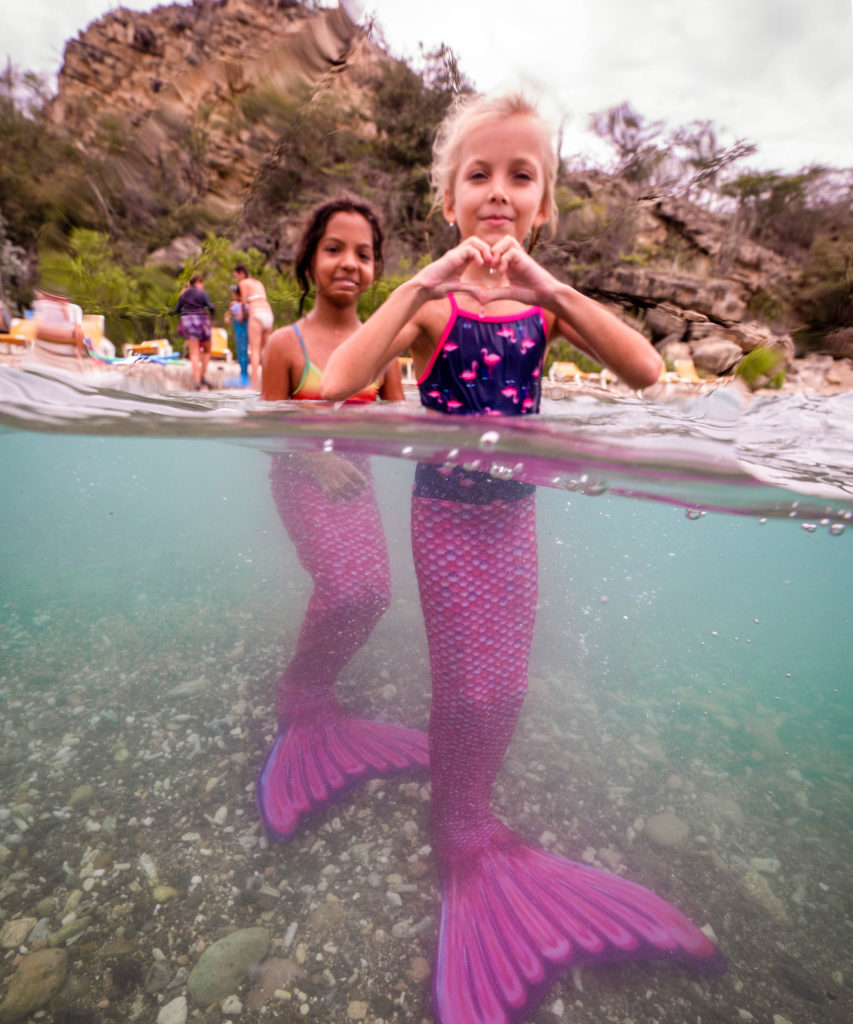 Let us bring out your inner sea goddess with a mermaid photo shoot!
We have tails, and accessories for you to choose from, as well as props to complete your photo shoot. We'll meet you at Marie Pampoen or a location of your choice, brainstorm your ideas, and guide you through the entire process, ensuring you are comfortable and having fun every step of the way!
Interested in trying on a Mermaid tail, but would rather stay on land? This magical experience is just for you! Let us turn you into a Mermaid and send you home with some glamorous photos and wonderful memories.
Includes:
6 beautiful glamour shots, delivered digitally or by USB within 48 hours
Use of tail in your choice of color
Use of accessories of your choice
Director assistance on set; poses, adjustments for lighting, etc.
Option to buy your tail after your special experience!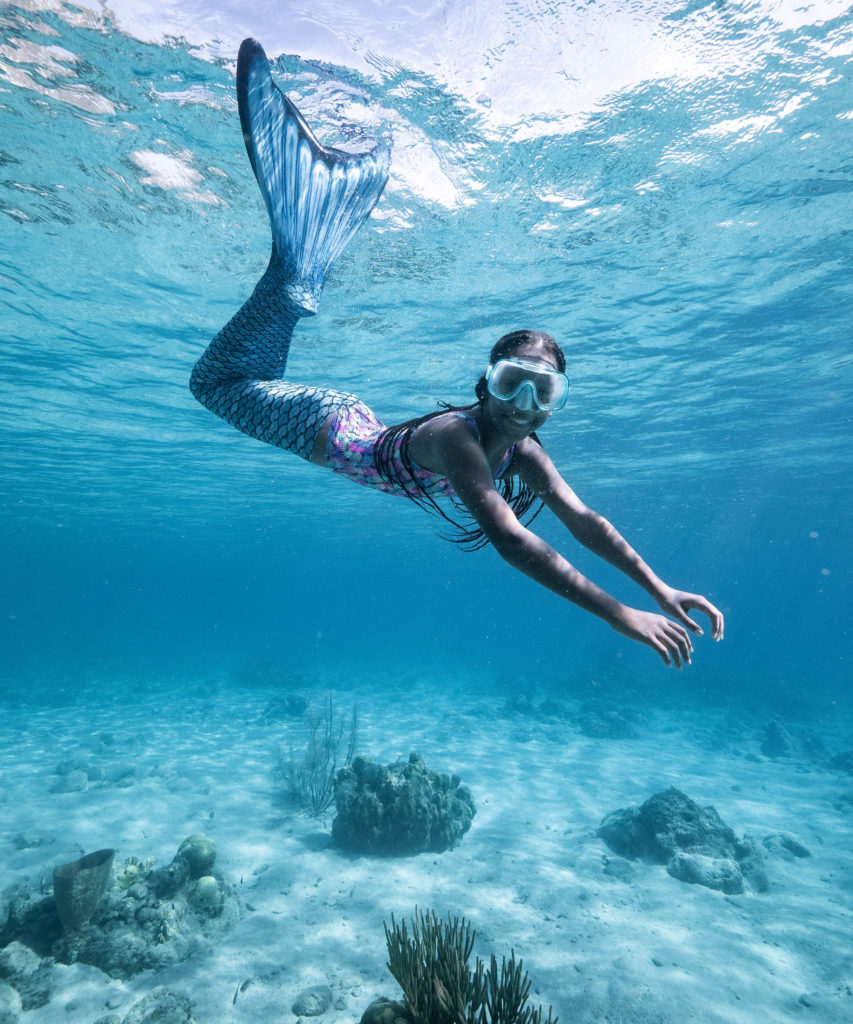 Birthday Party
🎊 🎉
Do you want to celebrate or do a party in a different way?
Why not invite all your friend over and do a Mermaid Party?
We take you the tails for you to enjoy for 2 whole hours where your party is (we can go to your pool or meet at any beach around Curaçao).
We will teach you how to use your tail, how to use a monofin and we will take amazing pictures of you being a Mermaid!
Max. of 6 guests in the water with the swim Instructor.
Swim instructors leads kids in mermaid swim lesson and water activities, such as diving for treasure, swimming thru hula hoops, mermaid ocean defender drills.
Guests must be over the age of 6 & able to pass swim test or accompanied by parent + flotation device to participate in swim activities with tail on.
PADI Mermaid Courses
COMING SOON!
Book with us…
Book an activity with us or write us for any doubt, we will reply to you happily…